I met Sólrún for the first time in Italy in the summer of 2018 where she sang a beautiful Ave Maria as a soloist with my women's choir. I was taken back with the beauty and sheer power she demonstrated with her unique voice. It had a profound effect on me and I had to know more about this amazing woman. Little did I know, that later in the fall she would visit Iceland and offer me and others in my choir an opportunity to participate in and experience some of her teachings. Both privately and as a part of a group.

Sólrún is a beloved and experienced singer, performer, teacher and a vocal couch, but I became aware that she is so much more. She works with her students in different ways, tailoring her approach to the individual need. She is very sensitive and it is as if she works in different layers and dimensions affecting you physically, emotionally and/or spiritually. She meets her students in a gentle, respectful way, often starting her sessions with a guided meditation. It allows one to connect and align oneself with the body and mind in a peaceful, non hurried way.

I worked with Sólrún in private sessions where her guidance allowed me to breath and tone through some blockages in my voice and body. It brought tears to my eyes but moments later I was very surprised at the effortless, clear and powerful sound that arose from within me as a result of that inner release. Life is a powerful journey and sometimes we are blessed to meet gifted teachers along the way that guide us in deeper understanding of ourselves and our inherent power.

Sólrún is that teacher and I truly appreciate her gift and talent and the way her approach has enriched the sense and connection I have with myself and my voice. I look forward to new milestones in my journey toward wholeness and power, vocally as in life as well. Thank you dear Sólrún for your unique talent.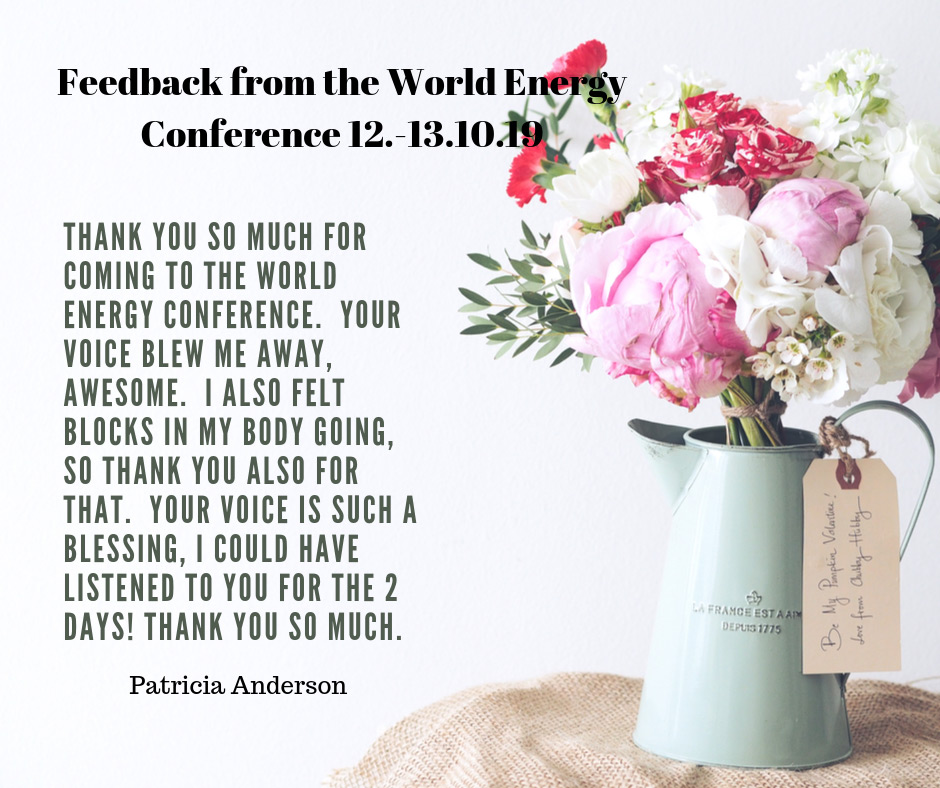 Yesterday evening I went to Sólrún's Soundhealing and what an Experience. I would never believed that it would have such a strong effect. We were 8 with Sólrún and sat together in a circle. First she guided us through a deep meditation and while we were in this relaxed state of being she begun singing. And what singing that was! I got goosebumps and my tears were running down my cheeks. She sang specially for every individual and also for Everyone. She either stood in of front of each one or behind and in the middle while our eyes were closed and our senses were on high alert. I have no words to explain the effect her sang had on me - but it felt really good. There is a long time since I have slept so well as the night afterwards. Thank you my dear Sólrún Bragadóttir.
Dearest Sóla, thank you for your amazing singing! It was a very intense experience for me. Your voice brought my whole inder being to vibrate. It felt like a part of my armor disappeared and my heart dared to open up more. The pressure in my chest that I have had for a while got transformed into gratitude and love while you were singing, Thank you and a big hug to you.
I have taken lessons with Sólrún in Sacred Sound with fantastic success. She has an amazing approach to vocal technique and uses extraordinary ways to achieve great results.
I took 3 Sacred Sound sessions via internet and immediately after the first session I discovered so many things about my voice. Many questions got answered that have been with me unanswered since I started my education in classical singing. I got a deeper understanding, managed to focus my voice much better that filled me with trust that I could produce tones that I never thought were within my vocal range. Sólrún is a magnificent teacher with such good presence and approach to body and soul. She is a real well of wisdom that I have learned a great deal from.Thank you for everything.
In the workshop, Sacred Sound, there was both guidance of the technical/vocal aspects and spiritual work through the voice present. A great workshop where Everybody managed to let go and merge into their own tone and connect with their soul or themselves that way. Sólrún embraced the group very well. She was sensitive to the individual needs with her extremely warm and strong presence which made the group able to build the trust, essential for working and interpreting emotions through the voice and find one own sound. I recommend this workshop to Everybody! It was a rich learning experience, nourishing and fun!
In the mere presence of a powerful Voice there is a transformational dynamic, in the presence of Sólrún Bragadóttir, who has herself become an open channel for The Healing Sound, you are not only opening up to higher self potential but assisted to make those steps into achieving a level of Sound quality for yourself. Under her guidance, a refinement of voice takes place through a varied and always colourful landscape of exercises and medications.The unity of the group is empowered and as with all good teachings you are left in a increased state of unity. A highly recommended experience for anyone on that sacred path to self empowerment.
I am the conductor of a small women's choir in Copenhagen. We had Sóla Braga visiting us for a session of sound and voice training this fall, and it was a wonderful experience. The women in the choir are not trained singers, some of them have sung together for a long time though, but others are quite new and inexperienced. Together with Sóla we started with focus and grounding exercises and from the beginning the ladies were totally 'there' and ready to do whatever Sóla suggested. The atmosphere was calm and safe all together and as the time went, we went deeper and came closer to our voices and bodies. Everybody went home with a feeling of having tried something new and exiting and with a new consciousness of our voices. The following week it was very clear to me that the women's voices had opened up and were more free and flowing than before. I have been keeping up the good work, using some of Sóla's techniques – and my choir sounds better than ever!! Thanks for the inspiration and the wonderful sound you left us with!
It's like a door. A closed door in front of me and all around me, a narrow room, walls with no windows and no way out. I would like to open it but I have no keys and furthermore, there is no lock on the door. I ask myself what to do, but I cannot find any answers. Then one Saturday suddenly two women unknown to me (one speaks another language) tell me that the key exists, indeed, and that they are really two. Like soft and hard, high and low; such as inhaling and exhaling. The first key is my voice,that is not aware of how much power and sweet vulnerability it possesses. The second key is my body that no longer remembers the days when it was soft and flexible, when everything was possible. In the process of modulating my voice, everything turned upside down for a while, tearing things a part only to arrive at the point of discovering my voice again in a co-creation of reawakening and recognizing my body a new. I opened the locked door in front of me to finally walk through it, get out, and walk, and go. and sing. Thanks to you, two women, Sólrún and Sonia, no longer unknown to me, and to all the others, companions of sounds and gestures.
Thank you for a beautiful and a unique concert with elements of play in a more free form. It was wonderful to see you and feel your youthful expression. I had big experiences during the concert. One was at the end of one of the first piece. You brought my whole cranium into a vibration and the space around my heart started resonating. Also in all the holes in my head. You cleansed them all! The other experience I had was that I was totally in sync with you energy wise and in sound. I knew exactly how the next tone would sound. If I could sing I would have been able to sing a duet with you through the whole concert. So this was a real connection between us. I am curious to know if others also felt this. I actually believe so!
Immediately in our first session I realized how professional Sólrún is. I got very good vocal technical guidance in breathing and how to open my throat. Then she guided me into a wonderful meditation where I managed to heal old emotional wounds. I felt deep emotional and physical relief afterwards. I can certainly recommend her teachings. My voice multiplied in volume in such a short time.
Many years of exploration of the world of voice makes Sóla Braga a unique teacher. She is powerful and a sensitive singer that has been fortunate to be able to develop her own voice and herself that is mirroring in her artistry. Several years ago I enjoyed her guidance along with other voice students and since then I have been fortunate to participate in other workshops she has been teaching. The healing power of music has always been an inspiration to me and I find Sóla's method that she has been developing through the years, magical in the way she guides people to use the power of deep breathing and the purity of tone to strengthen and connect to their bodies and souls.
I had three singing lessons with Sólrún. She said three would be good. I only intended to have one lesson, but I trusted her. The plan was to have one session a week, but that changed and I ended up having the last two in the same week. By coincidence I was singing at my brother's wedding ceremony the same day that I had my last lesson. I felt how much the lesson helped me. I was so relaxed, grounded and had a real inner peace. I really enjoyed singing, without stressing about what was the "right" way to sing, which is something I tend to get quite stressed about. The moment we started talking in the first lesson, and Sólrún was explaining Soulflow singing to me, I felt how everything she said made so much sense to me. I had experienced these things for myself after having lost my voice and found it again. I had found out myself that these things worked for me, but my body had forgotten about them after some traumas I had experienced. And also I had given birth to a baby a few months before and my body was still recovering. She taught me methods that helped me and my body remember these things, but she was also able to put things into words that I had not been able to. In fact, she explained to me why these things work, and taught me fast, effective ways to kick-start me into gear. I am truly grateful to Sólrún for what she has given me, and for introducing me to Soulflow singing. In my last session she guided me in an amazing meditation that helped heal my inner child, and I am convinced that this meditation is the reason that I felt such inner peace when I sang at my brother's wedding.
This special journey with Sacred Sound has shifted my energy and brought me to another "place". By bringing balance between the 3 selves makes it possible to open into a state of being that allows one to connect deeper to own sound. Practicing the purity of tone is also crucial. It is a brilliant way as a mean to self healing by discovering and working with owns unique sound and amazing way to connect to the divine self. I will keep using it, cleaning and cleaning more energy blockages! Thank you so much for creating this special way for us!
Vibrations. Essence. Like circles that spread in the water of my being! Working with the voice and breath gave me great energy and arose emotions within me that multiplied in the days following the workshop, such as peace, contentment and joy. An experience totally unexpected, new and balancing. Beautiful harmony was created with all the members of the group, accompanied with great understanding between hearts and souls. The meditation led me to the deepest part of myself that troubled me somewhat but it also touched me and thrilled me. Listening to my own voice and that of others coming out so smoothly and without hesitation was a very liberating and enjoyable exercise. The movements accompanied by the tones were intense and increased my awareness. I was also able, during some magical moments, to contact an ancient and ancestral memory. Thank you for this wonderful experience.
I send you gladly a brief reflection on the experience that touched two very deep issues within me and provided ample of opportunities for reflection. First is the sound: the opportunity to recognize that everybody has their own sound, its own vibration and the awareness to be able to manage and make the best use of their potential with the sound. Experiencing the sound vibrating inside with such power and depth, was for me the confirmation of an inner vibrational world that is there, ready to be contacted and used. The other issue concerns the awareness of ones own physical instrument: where at the same time one feels that everything and nothing is new! That the body is our instrument of expression is theoretically established, but it is what changes in the perception when one is driven to examine and feel through the movement! My perception was that I got to know myself better and, in some way, take possession of myself – at least in the space of the exercises. When you want to change habits, they are very difficult to eradicate. Only with attention, presence and persistence makes it possible. You have provided some tools to start working. With gratitude to both of you, Sólrún and Sonia, and a hug.